Upon returning to the workplace managers may find themselves asking Who do we bring back onsite and when?
The return to work could mean recalling furloughed employees, employees transitioning away from mandatory remote work or gearing up to full level productivity regardless of where work is completed. The reality is that for many companies it will be a combination of all three. However as management teams draft up their plan for their full workforce to return, the majority of companies should consider prioritizing the more essential employees who need to be present at the office or on the factory floor back into the building as soon as it is safe and responsible to do so.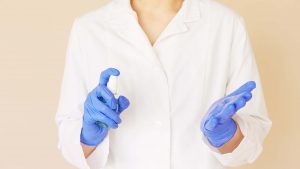 Determining which employees are mission critical will be a challenge for many management teams. Roles such as sales or relationship management, which traditionally demanded face-to-face interactions with customers have the ability to evolve given the ever shifting health guidelines and customer preferences. Of course, there are other positions that will be undeniably necessary to return such as roles that require onsite tools or technology that is inaccessible from home. 
Conducting an audit of which roles transitioned seamlessly to remote work and which did not can assist in guiding the decision making process..
  If a specific job saw little dropoff in productivity while working remotely, allow those employees to continue working from home for a period of time to keep the number of individuals on the premises low while mitigating risk to overall employee health.